Filter Reviews
Width
Size
Fit
Widths
Comfort
Weight
Height
Walking
Color
Material
Construction
Problem
...
Quality
Look
Feel
Stability
Design
Style
Difference
Blisters
Customer Service
Arch
Support
Pain
5.0 star rating

4.0 star rating

3.0 star rating

2.0 star rating

1.0 star rating
Harper P.
5.0 star rating
Good walking shoe
Review by Harper P. on 29 Jan 2020
review stating Good walking shoe
I bought these shoes before going abroad as a student in France for the semester. A lot of walking in the city. They are doing great!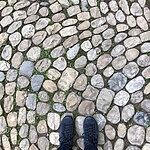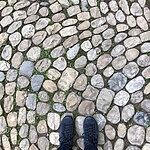 Superior support for your feet
Review by Pamela on 2 May 2019
review stating Superior support for your feet
The downside is price, but you get excellent support from Dansko's arch system, nice stability, and of course they look great. I could not walk distances without these shoes. Roomy and cushioned, and even office-worthy in the right color.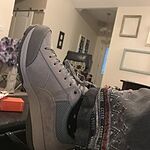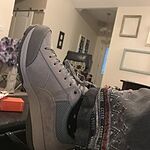 Meh
Review by Joshua on 8 Jan 2021
review stating Meh
Meh
These shoes are very comfortable
Review by Candace on 5 Jan 2021
review stating These shoes are very comfortable
These shoes are very comfortable I use them for walking exercise and actually wearing them all day I used to teach and clogs and love the foot bed of them thank you
Best walking shoe I've found
Review by Susan on 28 Dec 2020
review stating Best walking shoe I've found
This is my second pair of Dansko walking shoes. The original pair is still in excellent condition after 2+ years, but needed replacing simply because after very brisk walking 3-5 miles every day, the heel had become worn slightly and was a bit slippery. The Paisley is nearly identical in every way to the original purchase. I had foot surgery 6 years ago for neuromas ( the sole of the feet). It was caused from walking extensively in shoes without the proper foot bed. After surgery and recovery, it was still almost impossible to find a shoe which would not cause me pain and/or discomfort. When I bought the first pair of Danskos, I realized that I had found the answer to my prayers. They were comfortable immediately upon putting them on; but more importantly, after a 2.5 mile of speed walking, my feet felt no discomfort at all! And so it has continued for 2+ years. I ordered the Paisley because it looked nearly identical in style and structure to my first pair, and I was so happy to find that they give me identical comfort and support!! Also of note, is the durable Vibram sole, which grips well even in slippery conditions, and wears well, also. It is 100% worth the price in all respects, and even comes in a 10.5 (41) size, which is too often difficult to find. This is a shoe that delivers all it claims to, and I would strongly recommend it with no hesitations at all.