Filter Reviews
Fit
Size
Comfort
Problem
Look
Quality
Leather
Pain
Feel
Design
Style
Support
...
Pattern
Insert
Feet
Shoes
Socks
Toes
Soles
Price
Top
Shipping
Selection
Wear
5.0 star rating

4.0 star rating

3.0 star rating

2.0 star rating

1.0 star rating
Love love love!
Review by Laurie on 18 Oct 2020
review stating Love love love!
This is not my first pair of danskos and they will definitely not be my last. After I put them on my knees started feeling better right away. My posture is also better when I wear these shoes. I love the subtle pattern, makes them a little more exciting than a plain black shoe but still simple and elegant.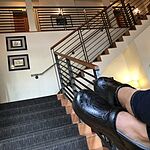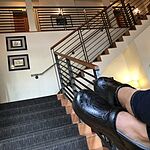 The wide is a perfect
Review by Roxie M. on 23 May 2020
review stating The wide is a perfect
The wide is a perfect fit and the tooled leather is gorgeous with all my scrubs and even while working a clinic outside in shorts!!!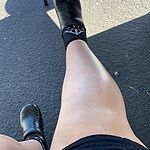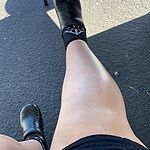 Love them
Review by Susan on 15 May 2020
review stating Love them
Love them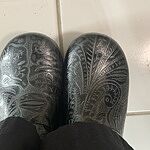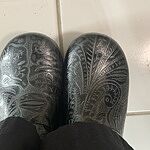 Feels Great , looking for
Review by Shirley on 3 Mar 2021
review stating Feels Great , looking for
Feels Great , looking for them in a tobacco leaf brown color same design had a pair before . I bought them from Bayou Uniforms shop
Stylish and comfortable
Review by Jennifer on 24 Feb 2021
review stating Stylish and comfortable
I have been buying Danskos for over a decade for casual and hospital use. I bought these to replace my well worn Mary Jane's that I had for over 3 yrs (because they were discontinued). I read the reviews and bought a wide because people said the toe box ran small. They were too big, so I ended up buying my regular Dansko size and width and they fit perfectly. I wore them for the first time today, and they felt great. I have Achilles tendinitis in both my feet. I can not wear any other brand to work besides Dansko.
Everything else kills my heels after a few hours. Highly recommend if you are used to and like rocker bottom shoes. The design is very professional looking.
Q: Does anyone know if these are slip resistant?
A: Hello,
The Professional style is not certified as a slip resistant, however, it does have an anti skid tread. If looking for a slip resistant outsole, I would recommend the Pro XP style.